Middenmeer
In the summer of 2021, building started on a 10,2 hectare greenhouse, situated directly next to the greenhouses of Kwekerij de Wieringermeer.
After a busy, but expeditious building period, a team of 25 employees started growing bell peppers in season 2021-2022.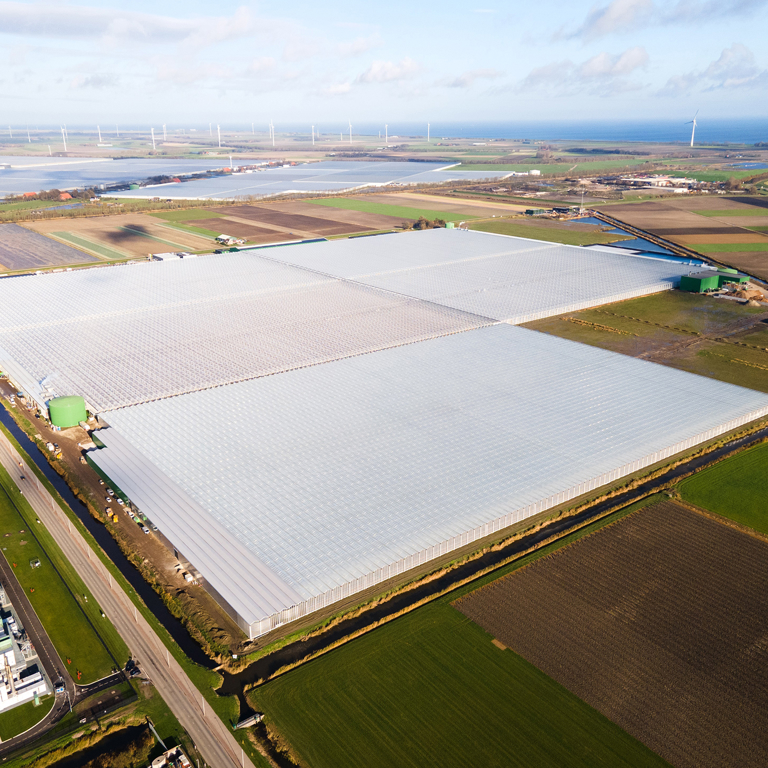 Location manager
Bob Wever
After his study in agriculture, Bob started as a location manager with one of the largest tulip growers in the Netherlands. In 2020 he started working for Rainbow Growers Group. After a year working as a production manager with Kwekerij the Wieringermeer, he started working as location manager for Rainbow Middenmeer. He's most proud of all that was realized with colleagues, directors and third parties.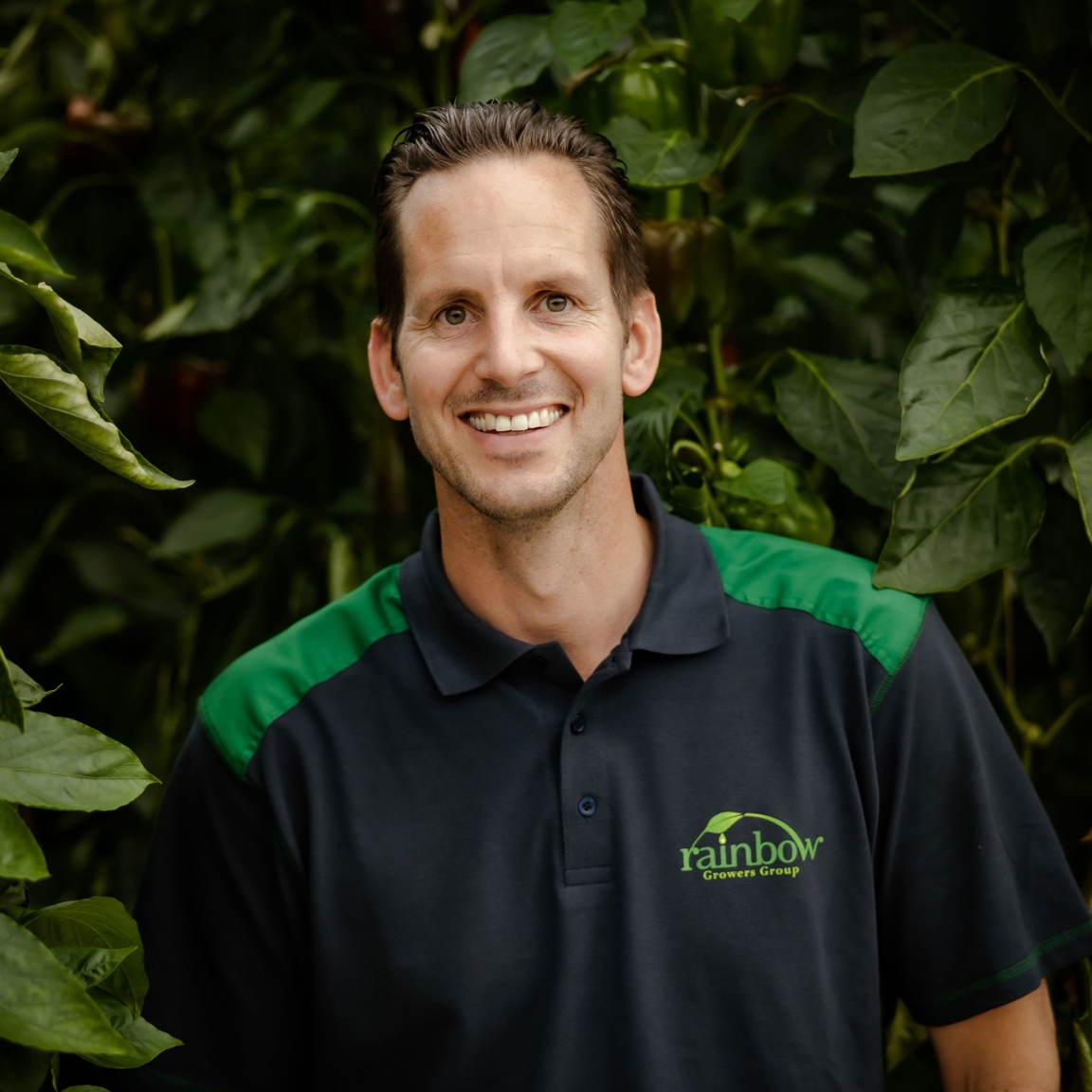 The cultivation
The greenhouses
At Rainbow Middenmeer, we grow bell peppers from the Alzamora breed on rock wool substrate and without artificial lighting. The traditional system is used.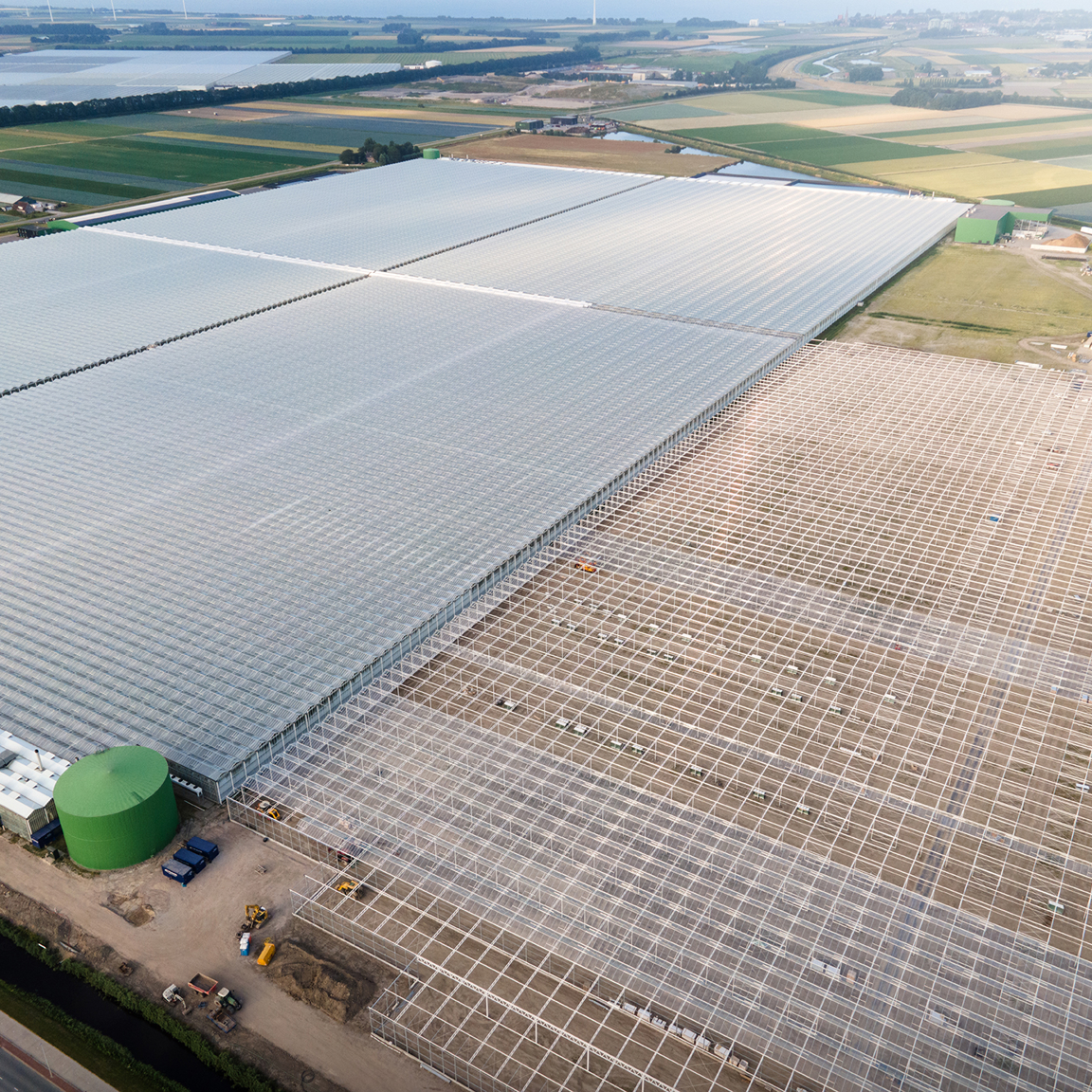 Contact
Rainbow Middenmeer